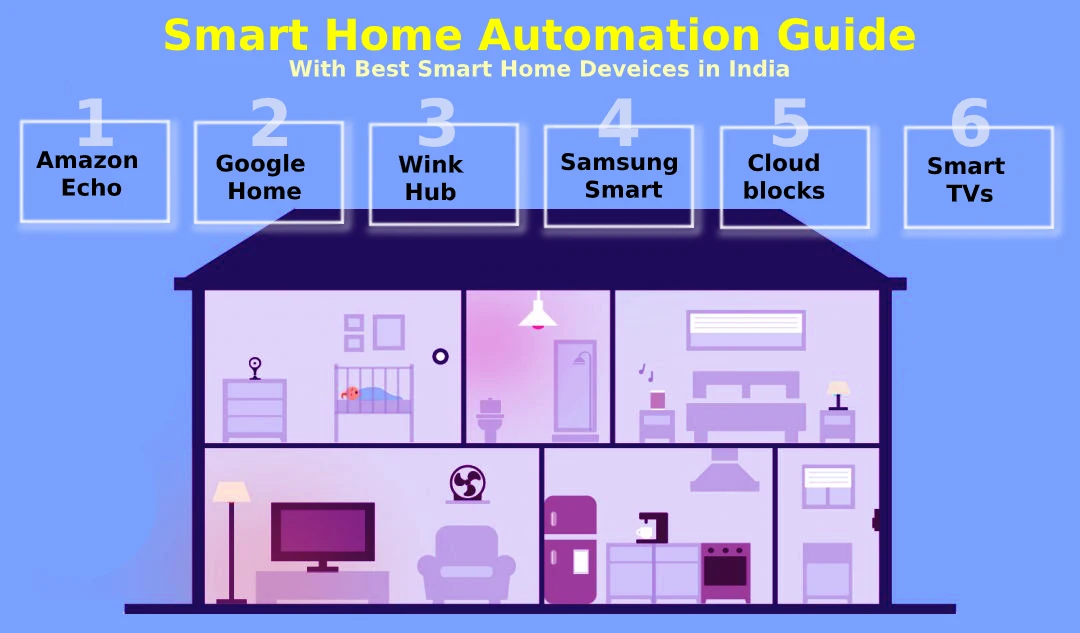 Smart Home Automation
Control of the home by a simple click, alarm systems & integrated management of Home automation, all together,Home automation can be defined as accessing or controlling many of your home's appliances, security, climate, and video monitoring from a remote or centralized location. What's Wireless Home Automation System ? Wireless Home Automation System is an innovation that integrates Lightning, Curtain, Fan, AC, TV, DVD and Socket control using advanced WiFi and technology. The smart controller is a core smart networking device It so that the software, tablet or panels. The controller can be hanged on the wall or put on the desk. User can even take it from one room to another room for enlarging the signal if there is not enough controller. There is a RJ45 interface on the back of controllers. For one family, they can have up to 8 controllers and 32 smart mobile devices with Android or IOS system.

It depends on the device compatibility, If the devices you have supports Linkio Fiber network then there won't be any charges of the devices.
All of Linkio Fiber plans are purely unlimited, there are no data caps like Airtel xstream fiber or Jio Giga Fiber.
Yes! Linkio Fiber have 6 months as well as yearly plans available.
Just Call us on 8009471080 we will send our technical representative to your place to check the connectivity if its available he will complete the KYC and will start the connectivity process right away. Any government certified document like Adhaar, PAN, Bank Passbook, Ration Card, Voter Card etc should be provided at the time of KYC.
Linkio Fiber accepts all the major payment mode, eg UPI, NEFT, Cash, Cheque, Debit Cards, Credit Cards, Wallets Like Paytm, PhonePe, GPay, Mobikwik etc.