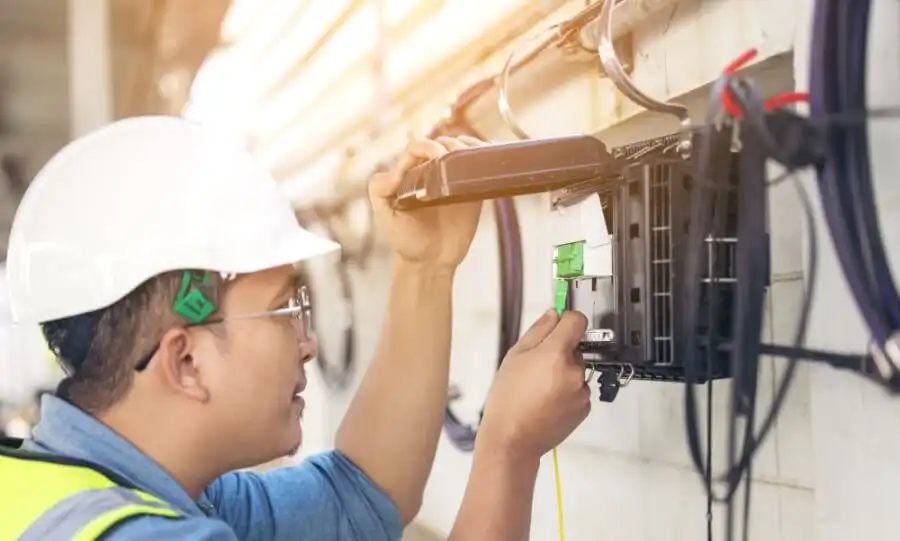 Fiber Wi-Fi Connection Setup
Enjoy lightning fast Internet Connection delivered directly to your doorsteps. Experience the true force of Next Gen Optic Fibers. Never face the trouble of slow Internet Connection ever. We deliver Internet Connections through Optic Cables (Based on GePON Technology), so you may experience the fastest Internet connection with Zero Loss*.

It depends on the device compatibility, If the devices you have supports Linkio Fiber network then there won't be any charges of the devices.
All of Linkio Fiber plans are purely unlimited, there are no data caps like Airtel xstream fiber or Jio Giga Fiber.
Yes! Linkio Fiber have 6 months as well as yearly plans available.
Just Call us on 8009471080 we will send our technical representative to your place to check the connectivity if its available he will complete the KYC and will start the connectivity process right away. Any government certified document like Adhaar, PAN, Bank Passbook, Ration Card, Voter Card etc should be provided at the time of KYC.
Linkio Fiber accepts all the major payment mode, eg UPI, NEFT, Cash, Cheque, Debit Cards, Credit Cards, Wallets Like Paytm, PhonePe, GPay, Mobikwik etc.